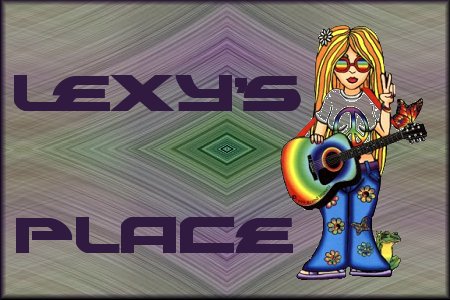 I am SOOOOOOO Lucky!!!

This summer (2002) I was able to help our friend Janice with a camp she organized for kids & horses. I got a lot of experience handling the horses & had a lot of fun, too! AND... She offered me my first business deal! I was able to buy my first mini! Chessy is now living with us at our farm. Isn't she beautiful?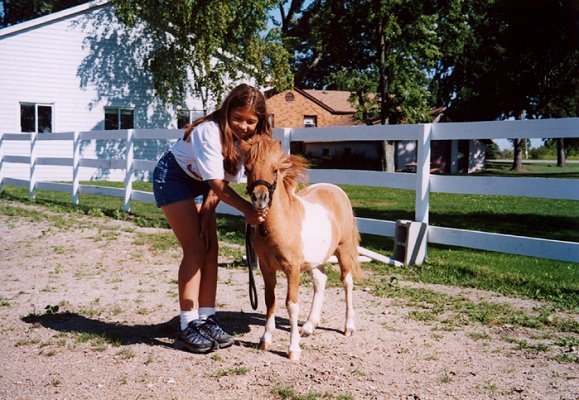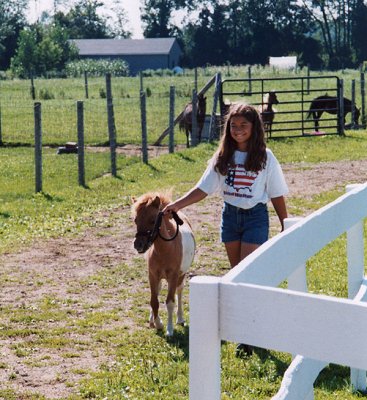 This is a picture of me & Robert.
Here are some older pictures of me & some of my friends.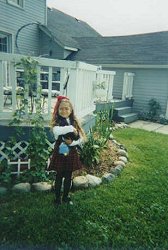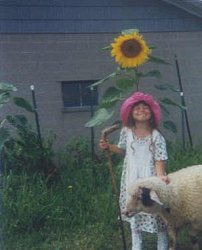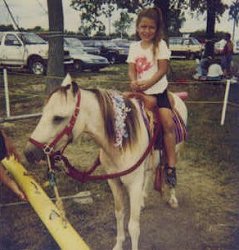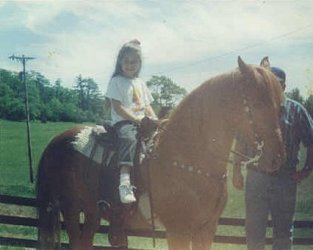 And from here on, hopefully we can keep my newer pictures!
Me and Belle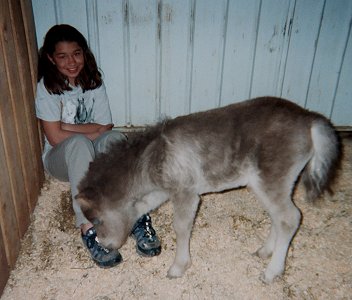 Copyright © 2001
All Rights Reserved: Bella Star Farm
Site Designed by:
MIDNITE STAR DESIGN
(Formerly)Graphics by CHancz.