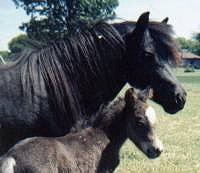 Iles Princess Ebony
AMHA/AMHR 32" Black
Sire: Landrys Charlie Boy
Dam: Northview Bell Star
Outstanding mare with extreme trot
passing on to her multi winning foals.
Her bloodlines include the famous Vanilla the 3rd.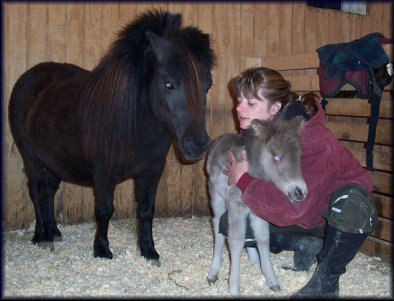 This is Ebony with her 2003 foal, sired by Willow Creeks Dun Dancin. They produced a beautifully refined stunning blued eyed gray filly. We hope to cross these two again, as we are very pleased with this cross.


Watch for Bella Stars Prima Dun Amore on our show string.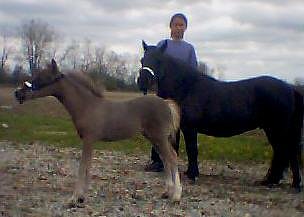 Back


Copyright © 2001
All Rights Reserved: Bella Star Farm
Site Designed by:
MIDNITE STAR DESIGN
(Formerly)Graphics by CHancz.