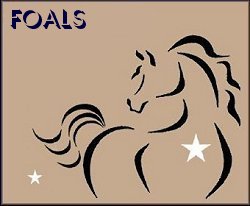 Bella Star's Prima Dun Amore'
~ AMHA / AMHR ~
Sire: Willow Creeks Dun Dancin
Dam: Iles Princess Ebony



Prima was born March 29, 2003 at 7:30 a.m. We are very pleased and blessed with this truly beautiful filly. She is a silver dapple gray with tobiano markings BUT she also has 2 blue eyes!!



We are looking forward to more beautiful foals in 2005.

HOME
Copyright © 2001
All Rights Reserved: Bella Star Farm
Site Designed by:
MIDNITE STAR DESIGN
(Formerly)Graphics by CHancz.